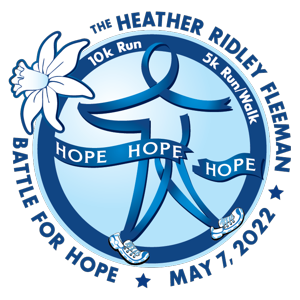 Held annually on the first Saturday in May, the Heather Ridley-Fleeman Battle for Hope
bringstogether hundreds of participants. This event includes a 10K run, 5K run and walk,
and this year, a silent auction. Learn more at www.heathersraceforhope.com.

Make sure Saturday, May 7, 2022 is marked on your calendar for our
18th Annual Heather Ridley-Fleeman Battle for Hope.




See you on the runway!


The Bill Fleeman Gentlemen of Distinction Gala is an annual fundraising event
benefiting families served through Hope Cancer Resources. The gala includes
our renowned men's fashion show featuring local gentlemen, dinner and
the presentation of the Bill Fleeman Gentleman of Distinction Award given
to a Northwest Arkansas gentleman who has made a difference in the
treatment and/or support of cancer patients in our community.

Click here for a full list of our upcoming programs and events.